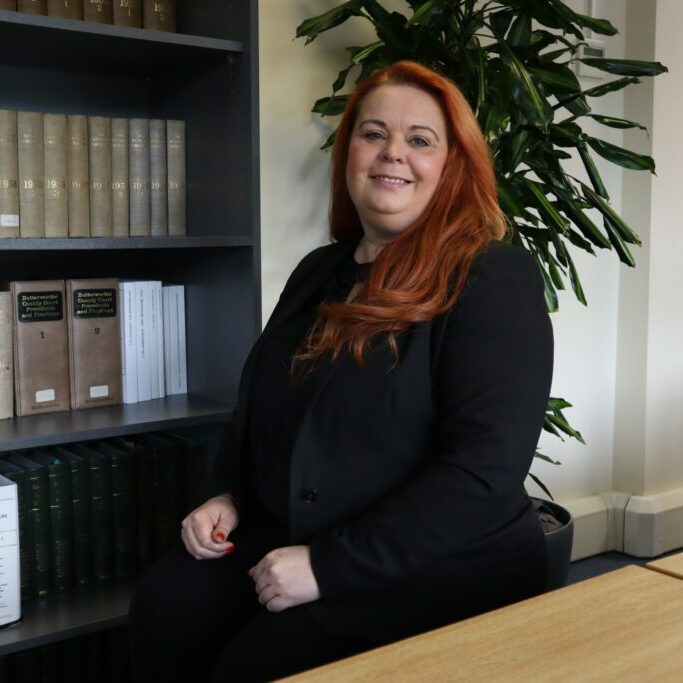 Helen Laycock 
Litigation Executive / Landlord and Tenant Specialist
Helen has worked in civil litigation since 2019, gaining extensive experience with a wide range of matters. She was also awarded Highly Commended Civil Litigation Paralegal of 2020 with the National Paralegal Awards, which supported her to move forward to the next level of her career. She's now a specialist in landlord and tenant matters, as is very passionate about supporting clients within this niche area of complex law.
Helen began working in the legal industry in 1995. She qualified to practice Cilex in 2020 and is now finalising her higher level Cilex diploma in law to attain higher practice and advocacy rights.
Helen works to resolve disputes and problems for both landlords and tenants. She aims to remove as much stress from a situation for a client, to manage and bring about a conclusion to allow her client to move forward again, whether that be recovery of property, supporting repairs to be done, protecting individual rights, or acting as intermediary to resolve a dispute quickly and in the most cost-effective way.
Helen loves how supported she is at PM Law. Whenever she's wanted to further her career, the team have given the opportunity without hesitation. Thanks to the support she receives from her colleagues, Helen is able to provide a similar level of help to her clients, allowing her to resolve matters effectively.
When she's not helping clients through landlord and tenant disputes, Helen enjoys hiking and generally being outdoors. She also loves reading, watching the Formula 1 and rugby as well as experimenting in the kitchen.