Make a motorcycle accident claim with PM Law
PM Law have years of experience helping bikers and their families claim compensation for a motorcycle accident that wasn't their fault. Our compassionate team understand how traumatic motorcycle accidents can be and will work tirelessly to ensure you're adequately compensated.
We've helped clients claim compensation for all types of motorcycle accidents - there's nothing we can't help you with. And we ensure our clients keep 100% of their compensation.
Contact us on 0330 056 2180 today to discuss your claim.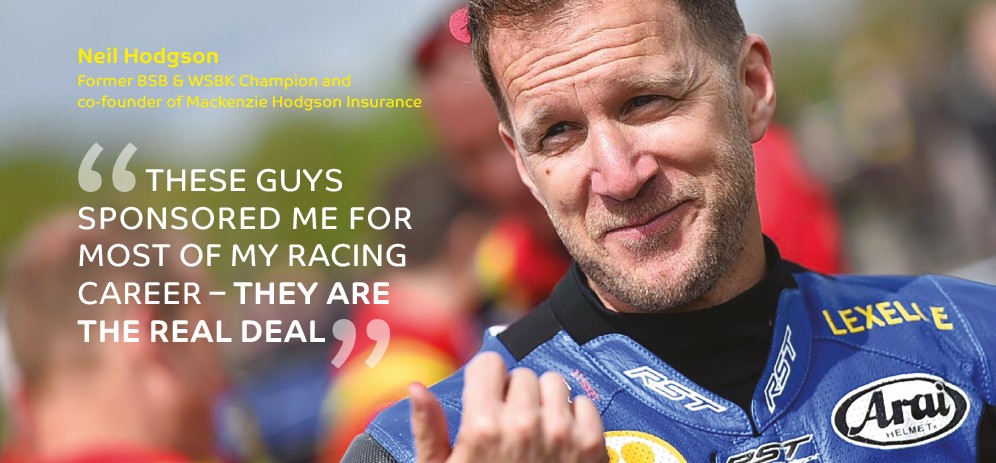 What is a motorcycle accident?
A motorcycle accident is classed as a type of road traffic accident involving a motorcycle. In most motorcycle accidents, there is another party involved – it could be another motorist or pedestrian, for example.
What can cause a motorcycle accident?
Motorcycle accidents can have a variety of causes. However, the most common cause of motorcycle accidents is negligence – in simple terms, this means that someone else is partly to blame. Here are a few examples of negligence for context:
Not following the rules of the road – for example, not obeying road signs
Speeding
Using a mobile phone or device whilst driving
If you've been involved in a motorcycle accident and think it was caused by negligence, then please contact us to discuss your potential claim. There are many different ways that negligence can cause motorcycle accidents, so we always advise calling our team to talk through the accident in more detail. An initial discussion about your claim with us is always free.
How long do I have to claim for a motorcycle accident?
You'll normally have three years from the day of the accident to make a motorcycle accident injury claim. Gathering evidence and establishing liability can both take a long time, meaning you should get in touch with us as soon as possible.
This timeframe can vary slightly in certain circumstances, so we always encourage you to contact us to discuss the circumstances of your accident so we can give you the most accurate advice.
How much compensation can I get for a motorcycle accident claim?
The amount of compensation you can get for a motorcycle accident depends on a few different factors. Things such as the severity of your injuries, the damages you've incurred, and any loss of earnings are all taken into account when calculating how much compensation you could receive.
We'll ensure that any damages you've incurred are accounted for and that you're fairly compensated for them. Get in touch with us for an initial free discussion about your claim.
Fill out the contact form above and include as much detail as possible about your motorcycle accident. Alternatively, give us a call to speak with our team directly.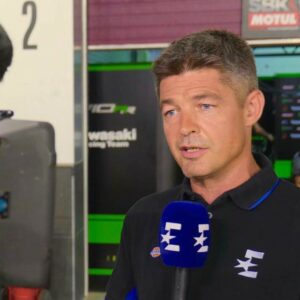 I'm a TV producer working on MotoGP, World Superbikes and British Superbikes. PM Law have a very good reputation within the motorcycle industry and in 2006 I went to them after a life changing motorcycle accident.
I was told by my Solicitors that my claim was over but PM Law took on my case and literally turned the whole thing around.
They are an absolutely amazing company and even with hindsight they couldn't have done a better job or been more supportive. They literally changed my life.
My claim was very complicated and lasted a long time but PM Law were absolutely committed to getting the best result for me and were with me every step of the way. 
In short they are singularly the best and most professional company I've ever been involved with and if they hadn't got stuck in to my claim when they did I would be in a very much worse place than I am now physically, mentally and financially. I wouldn't hesitate to recommend their services to anyone who has had an accident.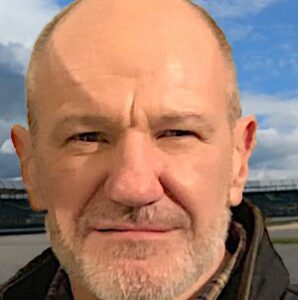 It was due to a mutual interest in motorcycles that I first met PM Law via Lexelle (a PM Group Company which specialise in providing insurance).
In 1999 I noticed they had a presence at events and after a chance meeting discovered many of the staff were enthusiastic bikers sharing my lifelong passion.
Over the decades PM Law has become my one stop shop when it comes to legal work and advice. Their service and support has always been first class and I'm pleased to see their passion for motorcycling is stronger than ever!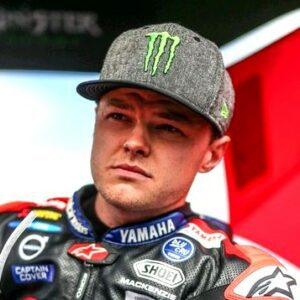 At the beginning of my racing career, I was very proud to receive support from PM Law as I knew that through their sister company Lexelle they also sponsored World Superbike Champion, Neil Hodgson.
Being very young back then I didn't understand how important this assistance was as my brother was also trying to make his way in racing.
I've been lucky to race in the Moto 2 World Championship and have great memories of seeing PM Law and Lexelle staff attending events both in the UK and around Europe.
As a professional sportsman PM Law has also been very helpful with contracts and is only a phone call away when I need any legal advice.
Thank you, Team PM Law!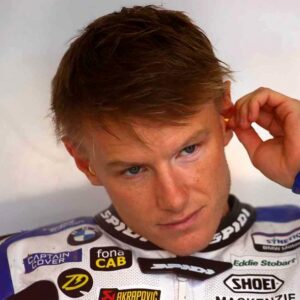 Through their sister company Lexelle, PM Law took an interest in my racing career when I was starting out in 2008.
I was a novice rider with no clue if I could make it in racing. In the early years, their support was invaluable as we were on a limited budget for an expensive sport.
PM Law has stuck with me through some very tough times and is now my longest-running sponsor.
In normal life, their friendly staff have also helped me through the minefield of things like buying a house and making a Will.
I am very grateful for all of the above and look forward to great years ahead with my friends at Lexelle and PM Law.
Motorcycle Accident Claims FAQs
Didn't find the answers you were looking for? Look at the FAQs below for more information on our motorcycle accident claims process.
Making a motorcycle accident claim with PM Law is simple – contact our personal injury solicitors by calling 03300 562180 for a free initial discussion. Alternatively, you can complete our enquiry form and await our prompt response.
Our solicitors will always carry out their own investigations to uncover evidence that can support your claim. However, providing the following pieces of evidence will help to build a strong case:
Camera, GoPro or dashcam footage of the accident
Medical evidence, such as a medical report showing your injuries
Any details of witnesses that were present at the time of the accident
Unfortunately, there is no concrete answer to this question. Each personal injury claim is different and how long it takes will depend on the circumstances of the claim.
However, establishing liability for the claim can often be a long process. If the other party isn't willing to accept responsibility for your injury, for example, then this can make the claim go on for longer.
With our 'No Deductions' service, we represent you at no cost to you. We work on a 'No Win No Fee' basis, but we don't deduct anything from your final settlement. It is common for law firms to deduct a 'success fee' of up to 25% of the final figure. However, because most of our clients come via referrals or search engines, our marketing costs remain very low. We're therefore able to keep our overall costs low and can claim our fees back from the defendant (the person or organisation reponsible for your injuries).
There may be a small insurance premium to pay for 'After the Event' insurance, which is only payable if you win your case. This protects you from having to pay any of the defendant's legal fees. If you already have Legal Expenses Insurance in place (for example, it may already be included with your Home Insurance) then you won't need to pay for this insurance. 
Either way, insurance premiums will be your only costs, and you won't need to pay us anything for your legal representation. 
Depending on the circumstances of your case, your claim could go to court. It is unlikely, however, as only around 5% of all personal injury claims go to court.  
The outcome of your claim will depend heavily on the evidence you're able to provide. The most important pieces of evidence you can provide should:
Show evidence of your injuries
Show evidence that someone else is responsible for said injuries
Show evidence of the expenses you have incurred
We may ask for other forms of evidence, but these are often the most crucial. In short, keep a record of everything you think is relevant and get the details of any witnesses if there are any.