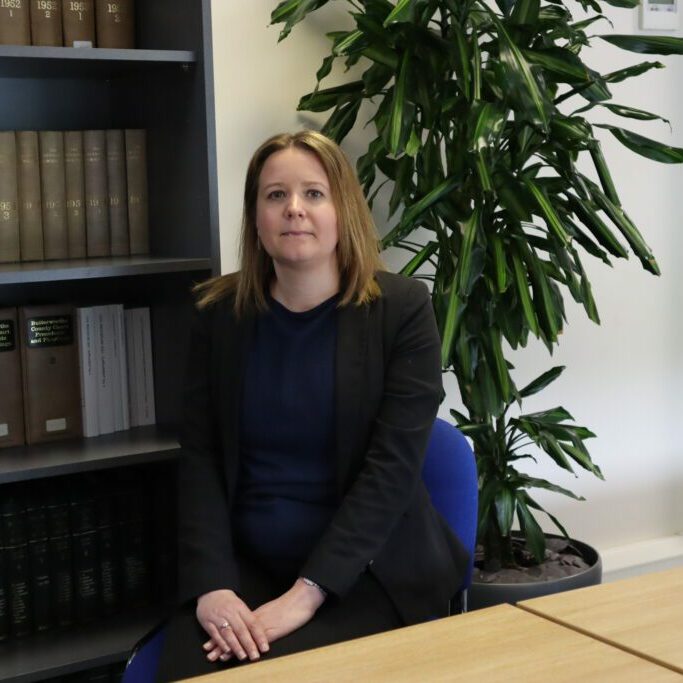 Ceri Shaw 
Associate Director & Solicitor
Ceri manages and is responsible for the operational and technical performance of the personal injury litigation team. Her role includes ensuring the team delivers legal advice in a timely manner as well as making sure client's expectations are met. Ceri also provides legal, technical and tactical support as well as training to encourage the development of her team.
Ceri studied Law at the University of Manchester before studying the LPC at the University of Sheffield, followed by a Training Contract. She qualified as a Solicitor in November 2008 and joined PM Law in December 2009. Shortly after this, in January 2010, Ceri became an RTA Team Supervisor. Since then, she has also been the RTA Litigation Team Leader and became the RTA Litigation Team Manager in November 2019. In March 2022, Ceri became an Associate Director of PM Law Limited.
Ceri Shaw is a dedicated and ambitious professional who sought to join a reputable Personal Injury firm in Sheffield, with the goal of fostering personal growth and expanding her knowledge in the field. Witnessing the firm's continuous growth over the years, Ceri eagerly looks forward to contributing to its ongoing development in the future.
One aspect of Ceri's role that she finds most gratifying is observing her team members' progress and development, as they strive to reach their full potential. A strong advocate for providing clients with the essential support and care they require to navigate their situations, Ceri has consistently upheld these principles throughout her career, instilling the same values in her team.
Ensuring clients are well-informed and regularly updated throughout the claims process is of paramount importance to Ceri in her role. With a focus on delivering the best possible service and outcome, she takes it upon herself to ensure her team works cohesively and stays abreast of any legal process updates or recent developments.
Hardworking, motivated, and approachable, Ceri maintains a balance that allows her to connect effectively with both her colleagues and clients. Beyond her professional life, she enjoys quality time at the theater with family and friends. Additionally, she has a passion for reading, particularly crime novels, and has recently embarked on a journey to learn British Sign Language through a course.