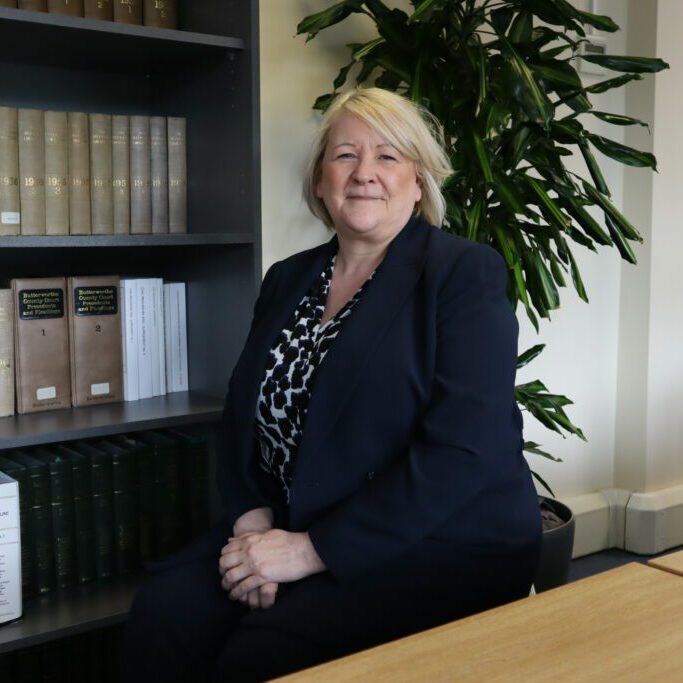 Toni Cheetham 
IPW, Specialist Paralegal Qualification in Wills, Trust and Executries
Wills and Probate Executive
Toni's areas of expertise covers wills, probate and estate administration, tax, succession planning and trust advice. She works closely with other firms within the PM Group assisting in Private Client Advice.
Toni has years of experience in all areas of wills, trusts and probate. She's been a Private Client Fee Earner since 2018.
Toni joined PM Law to further her career and has the desire to build the best Private Client Team in the region. She enjoys meeting clients and discussing their individual needs and family dynamics, which are all necessary steps in gaining the outcome they want. Toni gets a great deal of satisfaction from supporting clients through a bereavement and guiding them through the probate process.
Toni's success in her role is underpinned by her empathetic and compassionate approach. She uses these qualities to help give her client's the peace of mind they're looking for. Toni also uses her natural empathy to help her colleagues too – she strives to be approachable, professional and supportive.
Outside of work, Toni loves long walks with her Tibetan Terrier watching ice hockey. She also enjoys spending time with her family and friends over good food.