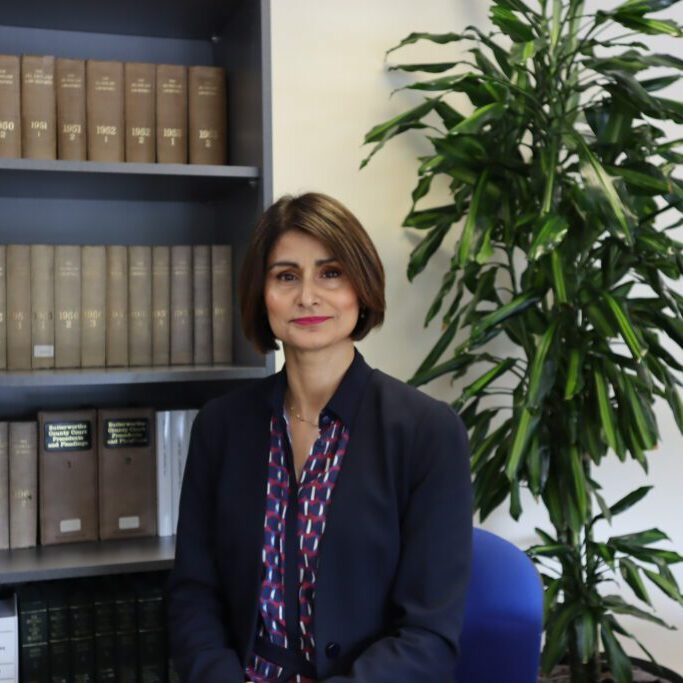 Sabyta Kaushal 
Director & Solicitor
Sabyta Kaushal is a highly skilled and experienced Director / Solicitor at PM Law. With her extensive knowledge and expertise in the field, Sabyta has become a respected figure in handling catastrophic and serious injury claims, including those arising from clinical negligence.
Sabyta graduated from the esteemed College of Law Chester, where she acquired a solid foundation in legal principles and practices. Following her graduation, she joined PM Law Ltd in 1990, embarking on a remarkable career dedicated to fighting for justice on behalf of her clients. In 2019, Sabyta was appointed as Assistant Coroner in the Derby and Derbyshire area.
Recognising the significant impact that catastrophic injuries can have on individuals and their families, Sabyta is committed to providing comprehensive support beyond legal representation. She is well-versed in coordinating rehabilitation assistance for her clients, facilitating access to the necessary medical and therapeutic services to aid in their recovery and improve their quality of life. Sabyta understands the importance of holistic care and works tirelessly to ensure her clients receive the support they need during the challenging post-trauma phase.
Throughout her years in the legal profession, Sabyta has achieved notable success in managing a variety of complex cases. Her track record speaks for itself, reflecting her exceptional advocacy skills and ability to secure favorable outcomes for her clients. Sabyta's clients appreciate her compassionate approach, unwavering commitment, and unwavering determination to achieve justice on their behalf.
Sabyta is an active member of professional associations and stays up to date with the latest developments in her field. By participating in relevant training and professional development programs, she ensures her knowledge and skills are at the forefront of legal practice. Sabyta's dedication to her profession extends beyond her work with clients as she actively engages in community initiatives and organisations, contributing her time and expertise to make a positive impact.