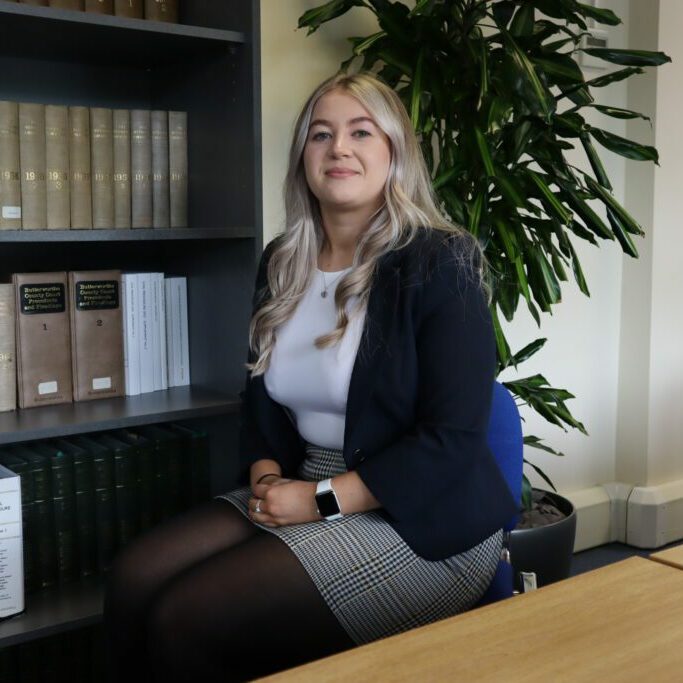 Natalie Randerson 
LLB
Trainee Solicitor
Natalie is currently doing her seat in Wills, Trusts and Probate. She deals with a variety of different clients, offering advice on a broad range of Private Client Matters.
Natalie obtained her LLB and Legal Practice Course degrees in 2020 from The University of Huddersfield. After she graduated, Natalie joined PM Property Lawyers as a Conveyancing Assistant and then became a Conveyancing Fee Earner. Shortly after that, Natalie began her Training Contract in January 2022. She hopes to qualify in 2024 after finishing her current and final seat.
Natalie joined PM Group as everyone at the company was very supportive, aiding individuals in their progression and goal attainment.
She finds great satisfaction in meeting clients and assisting them in navigating challenging situations. Recognizing the potential stress associated with the legal process, Natalie strives to simplify the experience for her clients.
Moreover, Natalie takes pleasure in being a team player, actively participating and offering assistance to her colleagues whenever necessary.
Outside of work, Natalie relishes traveling and regularly attends gym sessions, particularly enjoying spinning and yoga classes. Additionally, she expresses a strong passion for Formula 1 racing.