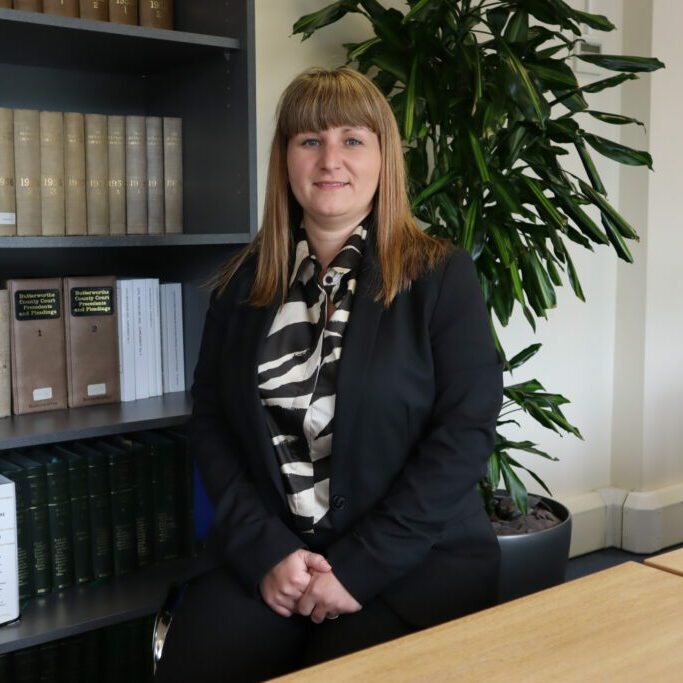 Melanie Saville-Fearn 
LLB, PgDip Law
Solicitor
Melanie joined PM Law in 2013 after hearing about the firms reputation and seeing an opportunity to develop their legal skills while making a positive impact on client's lives.
Melanie completed her Law degree at Sheffield Hallam University in 2009. From here, she went on to complete her post graduate diploma in Legal Practice in 2010. Melanie then became a Paralegal/Litigator until securing a Training Contract at PM Law and qualified as a solicitor in 2021.
Melanie quickly felt part of the close-knit team in her department, allowing her to thrive and learn from the people around her. A passion for advocacy is what drives Melanie to achieve the best possible compensation for clients with serious and life-changing injuries.
This also remains Melanie's main goal – she takes great pride in assisting pursuing a successful personal injury claim. Melanie always goes the extra mile for her clients, providing clear and direct advice and avoiding legal jargon to avoid any confusion.
Outside of work, Melanie plays competitive Crown Green Bowls for local teams and her county. They are also an avid fan of England Rugby Union and loves attending Twickenham to watch them play. In addition, Melanie is an active fundraiser for Macmillan and MND, with a particular focus on the Mel Evans MBE Foundation, which raises awareness for MND. To raise funds, she has run half-marathons, participated in photo shoots, and will soon be involved in a Strictly Come Dancing event.