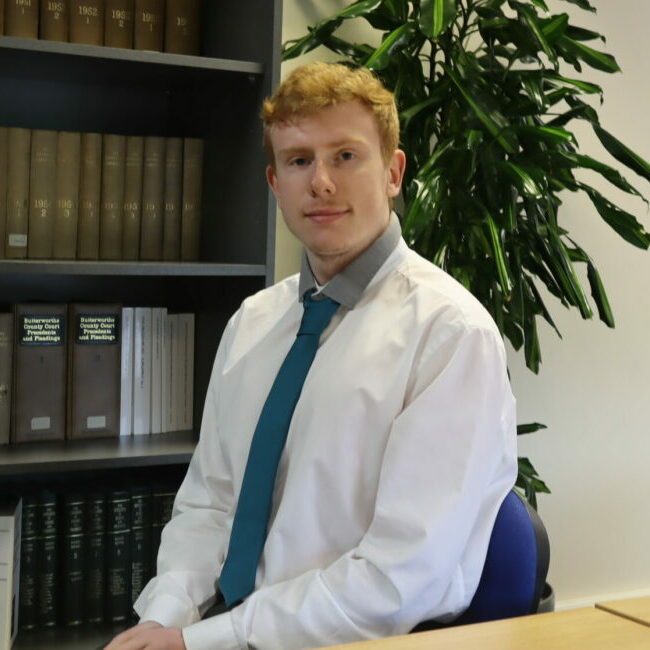 Jake Armstrong 
Litigation Assistant
Jake primarily assists Susanne Daine in RTA litigation, however Jake also helps and provide assistance to the whole team.
Jake graduated from Sheffield Hallam University doing Law and Criminology. Jake has also previously done volunteering in a victim support agency.
When given the opportunity, Jake wanted to broaden his legal experience and had a big interest in Civil Litigation.
Jake enjoys taking any stress off people when he can. He takes any workload he can off a member of the team to help keep everything organised and flowing as smoothly as possible. Jake likes helping clients and loves having a feeling of satisfaction.