Risk & Compliance Officer
Sheffield
Have you worked in Risk and Compliance and are now looking to join an employer that will offer you endless opportunities to progress and develop in your career?

Do you want the opportunity to make a positive impact from day one?

Do you want to build your career within the legal industry?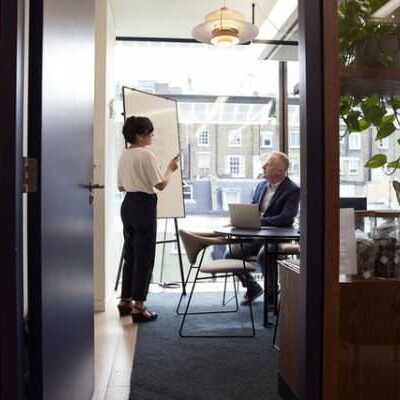 Serving as a confidential point of contact for all staff to seek clarification on issues of compliance
The first point of contact for data protection and anti-money laundering compliance, ensuring the business meets the requirements of the DPA 2018 and AML 2017
Developing data protection and AML training for staff alongside the Head of Compliance, as part of induction and refresher training
Reviewing data protection/AML policies and guidance documents to ensure they are up to date with any future changes, and training those changes out to the business
Processing requests and complaints from data subjects e.g., Subject Access Requests, Right to Erasure/Rectification
Analysing data protection breaches, preparing reports, and notifying the COLP/Partner as necessary.
Where necessary, liaising with the Information Commissioner's Office
In terms of regulatory compliance, supporting the Head of Compliance in the review of compliance policies and procedures
Assisting the Head of Compliance with specific investigations, as appropriate
Monitoring and considering the impact of regulatory and legislative changes, identifying any gaps and being proactive to address those gaps
Providing input into business and strategic decisions from a compliance perspective
Being proactive in providing risk and compliance support to internal projects, such as the development of new IT systems, to ensure regulatory responsibilities are met
In conjunction with the Head of Compliance, developing and supporting an effective compliance communication programme, raising awareness of emerging compliance issues and related policies and procedures
The recording and analysing of compliance failures, reporting breaches to the COLP and COFA
Assisting managers with first stage complaint handling, dealing with Stage 2 and Legal Ombudsman complaints
Dealing with the firm's annual office insurance renewals
Dealing with the annual SRA practicing certificate renewals, and firm authorisations as required
Liaising with regulators and Ombudsman as required
Assisting with the return or donation of residual client balances, in line with the Solicitors Accounts Rules
Assisting the Head of Training with compliance training as appropriate
Providing administrative support to the Board as required
Assisting the COLP to manage panel firms in terms of compliance
Preparing management information as required
Experience of working with and developing regulatory policies and procedures – Essential
Ability to identify, analyse and evaluate the impact of regulatory and legislative changes on the firm – Essential
Understanding of the regulatory framework, including the SRA Code of Conduct, Data Protection and Money Laundering Legislation, Complaints Handling and other relevant rules and legislation – Desirable
Experience of working in a legal environment – Desirable
Strong analytical skills with a pragmatic problem-solving approach
Planning, organisation and prioritisation skills with the ability to work to tight deadlines
Good use of Microsoft packages and general computer skills
Fantastic working hours: Monday to Friday – Hybrid Working
Pay up to £30,000 Depending on experience
Industry leading training
Opportunities for you to progress and develop further
Healthcare cash plan
Pension Scheme
Free Parking
On-site subsidised canteen
Death in service
Employee Assistance Programme
Annual Summer and Christmas Parties
Team bonding events
Award Events
Dress down Fridays
Regular Salary Reviews
Enter your details in the form below and we'll review your application and come back to you in due course. You can upload a copy of your CV using the form, in either Word or pdf formats.
Oops! We could not locate your form.